Ragdale welcomes guests to our campus for the third event of our 9th annual Ragdale Ring season. This event features accomplished and acclaimed performers and authors.
Masks are recommended when outside, and required when inside.
Maintain social distance throughout your visit.
Be respectful of others who may feel more apprehensive during this phase.
Do not attend the event if you are sick.
We recommend that you bring:
Blankets and chairs
Bug spray
Masks
Ragdale will provide:
Unopened beverages (see ticket add-ons)
Free parking for Ragdale Ring performances is available in Lake Forest's Oakwood lot, on the corner of Oakwood and Deerpath. A shuttle van will run every 15 minutes from 5:30-9 PM. Metra riders may meet the shuttle in the Oakwood lot. Masks required on shuttle.
Contactless check-in.
Dedicated hand-sanitizing stations.
During this event you will enjoy a dance performance from movement artists Kinnari Vora and Tuli Bera, a Ragdale Talks conversation between authors Riva Lehrer and Rebecca Makkai, and a music performance by the Darwin Noguera Latin Quartet.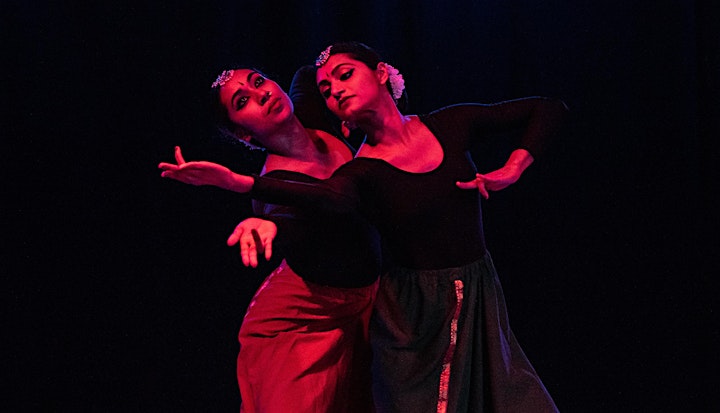 Kinnari Vora is a dancer, choreographer with a background rooted in Indian classical dance of Bharatanatyam, Indian folk dances, kalaripayattu martial arts. She has performed at the Uttarardh Dance Festival – India, Embassy of India – Mexico City, Detroit Dance City Festival, Ragamala – World Music Festival, Chicago Flamenco Festival, Art Institute Chicago and toured to Vietnam, Spain, Portugal, Greece, Poland, Italy and Israel.
Tuli Bera is a Bengali-American performance artist based in Chicago. She received her BFA in Dance from the University of Illinois, Urbana-Champaign. She has worked with Ishti Collective, A Canary Torsi, Timothy Buckley, Ayako Kato, Aerial Dance Chicago, Ashwaty Chennat, and Laksha Dantran. She has co-produced the J E L L O performance series at Links hall and Elastic Arts.
The duo serves as Artistic Co-Chairs for Ishti Collective. They have created and performed at the Pivot Arts festival, Millennium park, Zhou B Art gallery, Defibrillator Gallery, Asian Festival Iowa, the Delve Showcase, Banks Performance Series and various Chicago Parks.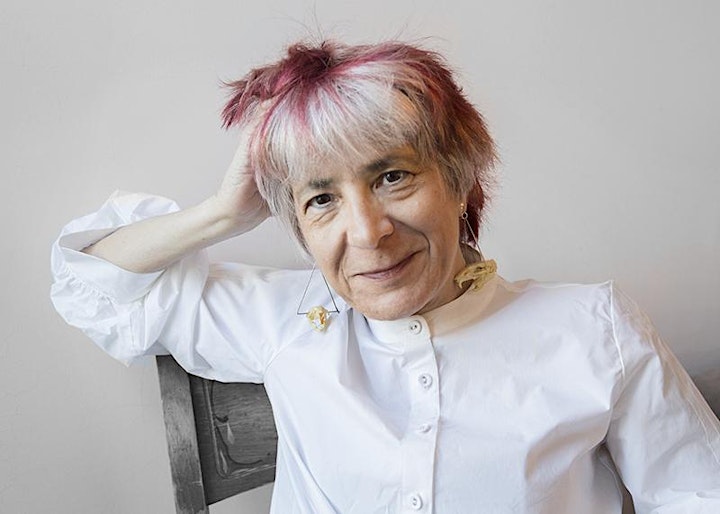 Riva Lehrer is an artist, writer and curator who focuses on the socially challenged body. She is best known for representations of people whose physical embodiment, sexuality, or gender identity have long been stigmatized.
Ms. Lehrer's work has been seen in venues including the National Portrait Gallery of the Smithsonian, Yale University, the United Nations, the National Museum of Women in the Arts in Washington, DC, the Arnot Museum, the DeCordova Museum, the Frye Museum, the Chicago Cultural Center, and the State of Illinois Museum.
Her memoir, Golem Girl, will be published by the One World imprint of Penguin/Random House in October 2020.
Rebecca Makkai is the Chicago-based author of the novels The Great Believers, The Hundred-Year House, and The Borrower, as well as the short story collection Music for Wartime. The Great Believers was a finalist for the Pulitzer Prize and the National Book Award, and received the ALA Carnegie Medal and the LA Times Book Prize, among other honors. Makkai is on the MFA faculties of Sierra Nevada College and Northwestern University, and she is Artistic Director of StoryStudio Chicago.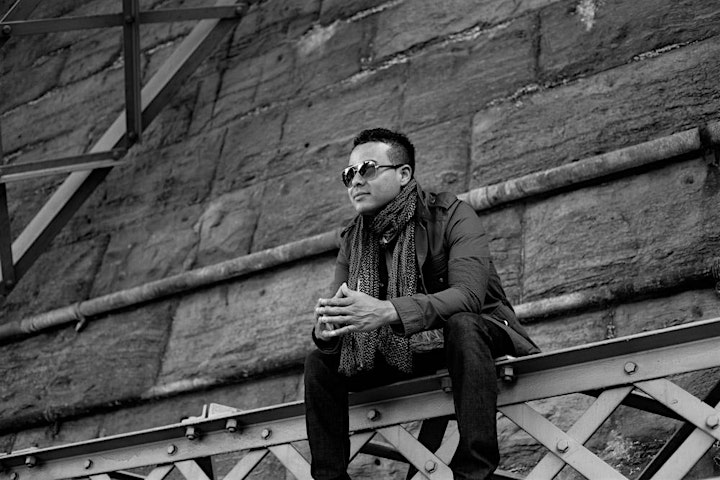 Nicaraguan born jazz pianist and composer, Darwin Noguera is an emerging voice in the jazz and Latin idioms. With 3 albums as a leader, commissioned works, recordings as a sideman, performances and masterclasses across the United States and the world, Darwin is considered a rising star in the new generation of pianists. Darwin started formal classical training with Panamanian pianist Reinaldo Whyte in Miami, where he grew up. Later Darwin studied at Horta Music Institute of Miami, where he got the opportunity to make his debut with the Miami Symphony Orchestra at the age of 15. He transitioned to study jazz in his early 20's and now moves swiftly through musical styles, employing equal prowess in composition and jazz improvisation.
Darwin Noguera – Piano
Papo Santiago – Vocals & flute
Jonathan Wenzel – Drums
Bass – TBA
About this year's Ragdale Ring:
Winner of the 2021 Ragdale Ring competition: Almost Studio's "That's a Wrap"
Almost Studio, a design practice co-founded by Anthony Gagliardi (Syracuse University) and Dorian Booth (Yale School of Architecture) , along with junior designer Isabella Calidonio Stechmann (Syracuse University), has won the 2021 Ragdale Ring Competition for their design, "That's a Wrap." Their proposal is a contemporary interpretation of the original Ragdale Ring garden theatre designed by architect Howard Van Doren Shaw in 1912.
"The annual competition is now in its ninth year and continues to celebrate and further the field of architecture. "That's a Wrap" is a timely and poignant solution to the questions posed for this year's Ragdale Ring competition. With the pandemic still looming, and the notion of artists presenting performative works at a venue that needed to be flexible in both physical structure and concept, Almost Studio truly embraced the challenge with their interpretation of mobility. The range of projects this year is a testament to the relevance of the work of designers, and we are honored to support the vision of this standout proposal." – The 2021 Ragdale Ring Jury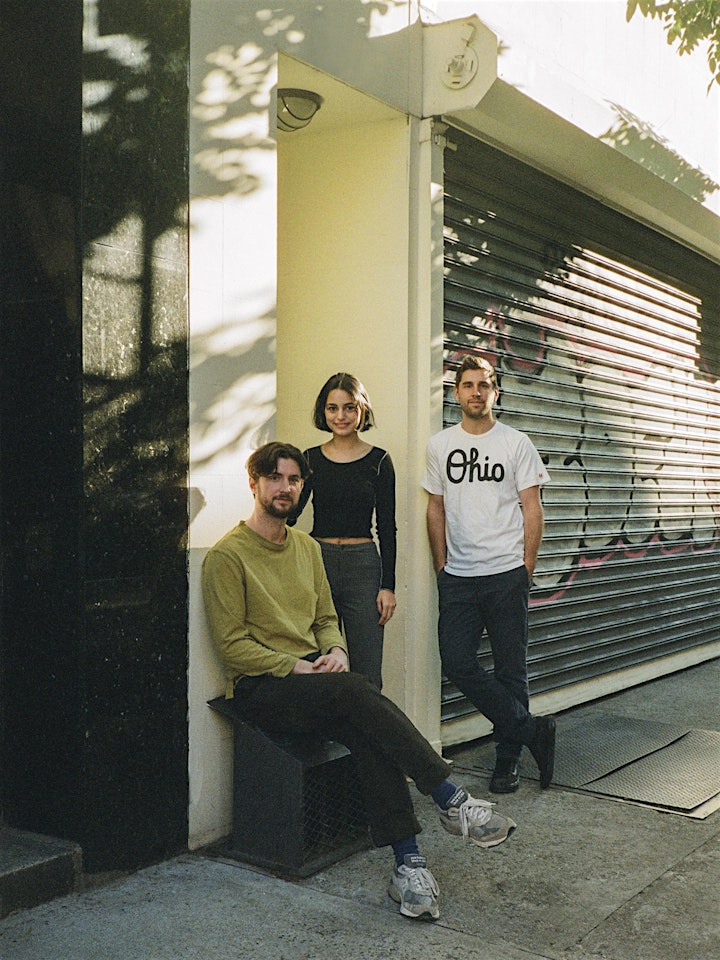 Almost Studio: (L to R) Dorian Booth, Isabella Calidonio Stechmann, Anthony Gagliardi Photo: Jonathan Hokklö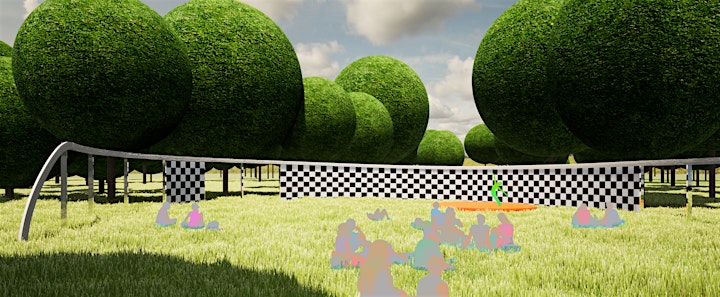 The 2021 Ragdale Ring is sponsored by Syracuse University School of Architecture.